Rosendo Lara -
Senior Pastor
Rosendo is married to the love of his life Robin and together they have two sons, Daniel (Almost 3 yrs old) and Elias (8 months). They love hosting dinners and group activities where they can provide a place for people to be refreshed. Rosendo and Robin love spending time with family. They also enjoy the beautiful outdoors, taking road trips, and swing dancing.
Rosendo worked with Young Life for over 19 years. He has experience as a Social worker and as a Marriage and Family Therapist. Rosendo has worked at Bayside Church of Granite Bay for the past 10 plus years as a Singles Pastor, Married Life Pastor, and as a Therapist/Counselor. He has a vast amount of experience preaching/teaching relevant messages, developing ministry teams, speaking at retreats, leadership development, Pastoral counseling, pre-martial and post-martial counseling, developing groups and developing curriculum, serving on mission trips as well as local service projects. Rosendo is fluent in Spanish and worked as a translator for several years.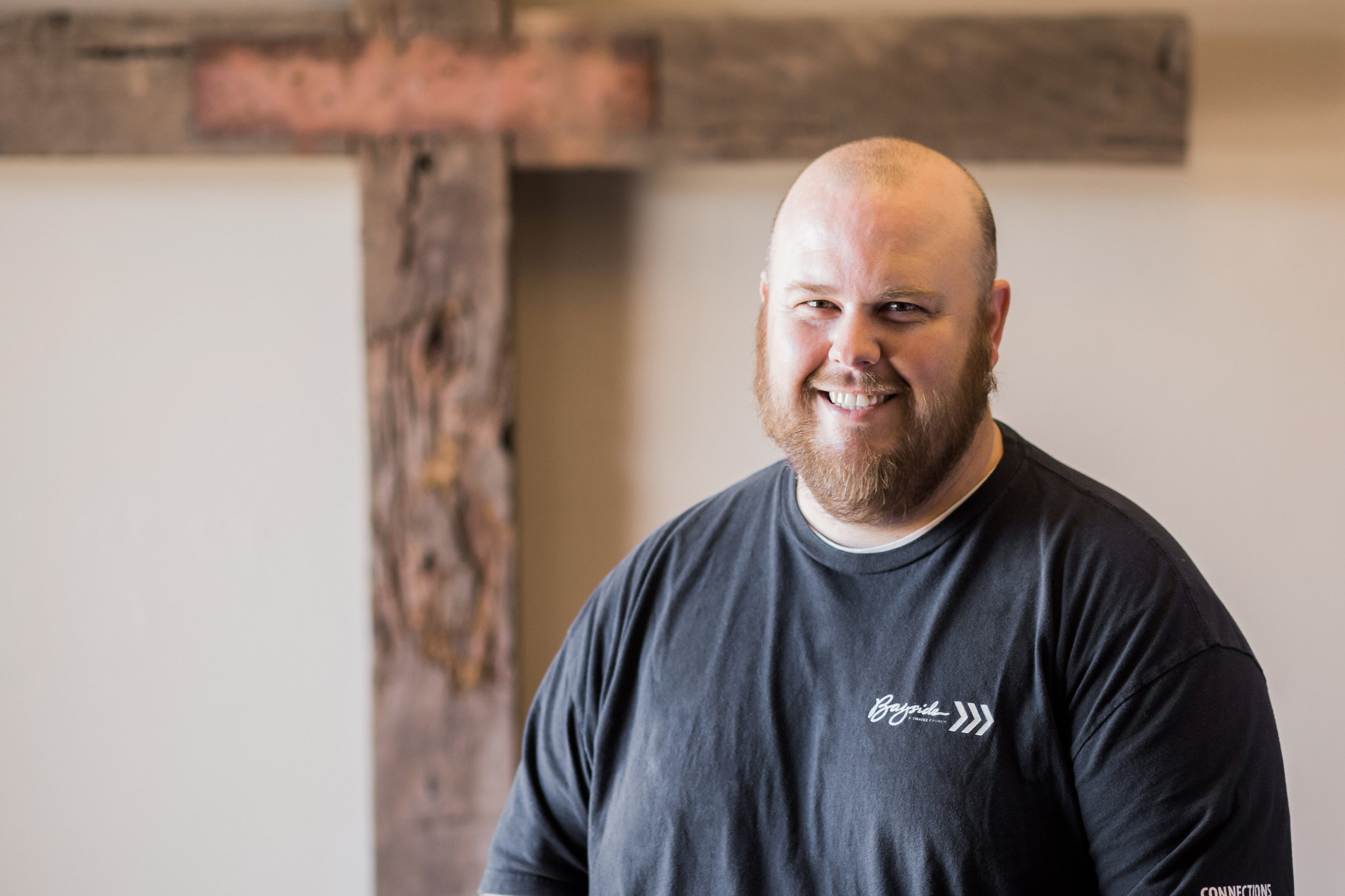 Jason Schmidt - Associate Pastor
Jason serves as our associate pastor. He helps with small groups, men's ministry, FPU, and several serve teams. He is married to Jennifer and together they have four children: Joshua, Allison, Emma, and Sadie.
Tim Wallmark - Community Pastor
Bethany Humphreys -
Director of Community Events
Bethany Humphreys is the Director of Community Events ministry at Bayside Church in Galt. Bethany heads up our community events including Breakaway and Trunk or Treat. Bethany is also a PreSchool teacher and is married to her husband Kory. They have three children, Aiden, Levi, and Jane.
Elaine Wallmark -
Assistant Children's Director
Elaine Wallmark is our Assistant Children's Director. She is married to the love of her life, Pastor Tim. They have 2 grown children and 4 absolutely amazing grandchildren. She and Tim have lived in Galt for 25 years. She works full time at Lodi Christian School as an Administrative Assistant.
Elaine grew up in a Christian home and accepted Christ as her savior at a young age. She grew up in a thriving church and learned that serving in a ministry is an important part of growing in Christ. She loves serving the Lord and ministering along side her husband.
Elaine is passionate about kids learning about God and growing in their faith. She loves working in the preschool class watching the kids learn every week about how Jesus loves them. Holding and rocking the babies in the nursery is another one of her favorite things to do on Sundays.
Elaine's favorite pastimes are sewing, hiking, snorkeling in the blue waters of Hawaii, and spending lots of time with her family.